Why us We are experts recruiting students in China
Our integrated China team consisting of local professionals applies rigorous and proven methodology and leverage a rich source network across China.
Thus, we are uniquely able to provide the highest quality of Chinese market research and unbiased recruitment advice to our clients.
Define Strategies
We help you to define digital marketing strategies to meet you goals. We plan and prepare your online education event and ensure to reach the right audience.
Targeted Marketing
We will design multiple marketing campaigns to promote your universities and the event. We aim to build awareness among Chinese students about your university.
Interact with Your Audience
The engagement lives on long after the event. We assist you to follow up the students by various marketing channels.
Services What we do
Branding
Marketing
Recruitment
Webinars
Our events Past live events
Lund university's current student Yingsong will share with you why did she choose to come to Sweden instead after studying in the USA, and why did she choose Lund university to study Swedish and how is her life in Sweden.
The student ambassador Peng Zhuquan will share with you why did he chose to study real estate and construction management at KTH Royal Institute of Technology and how you can apply to study in Sweden.
The Swedish Institute scholarship holder Liu Xin will explain to you the differences between master program of education in UK and Sweden base on her experience and share with you why she chose to study Master of Education in Gothenburg University, Sweden.
Our Team Work With Professionals
Zhenni Liang
CEO
Zhenni Liang
Co-founder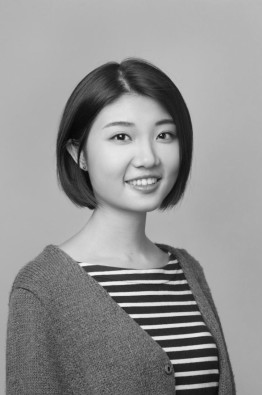 Fan Yi
Marketing
Fan Yi
Marketing Specialist
Jari Hanski
CTO
Jari Hanski
Co-founder
Shan Wu
Business development
Shan Wu
Project Manager
Contact Us Get In Touch
Address Chalmers Ventures, Göteborg Sweden
Mentoris Education AB 559033-7563
WANT TO ORGANIZE A ONLINE EDUCATION FAIR EXCLUSIVELY ABOUT YOUR UNIVERSITY IN CHINA?
Get in touch with us to learn more about how we can help you reach the right students.